While we strive to be inclusive of everyone, we're not. Candidates who exhibit or practice any form of hatred, bigotry, racism, homophobia or any other disregard for others need not apply. Funeral is an environment of mutual respect where equal employment opportunities are available to all applicants without regard to race, color, religion, sex, pregnancy, national origin, age, physical and mental disability, marital status, sexual orientation, gender identity, gender expression, genetic information, military and veteran status, and any other characteristic protected by applicable law.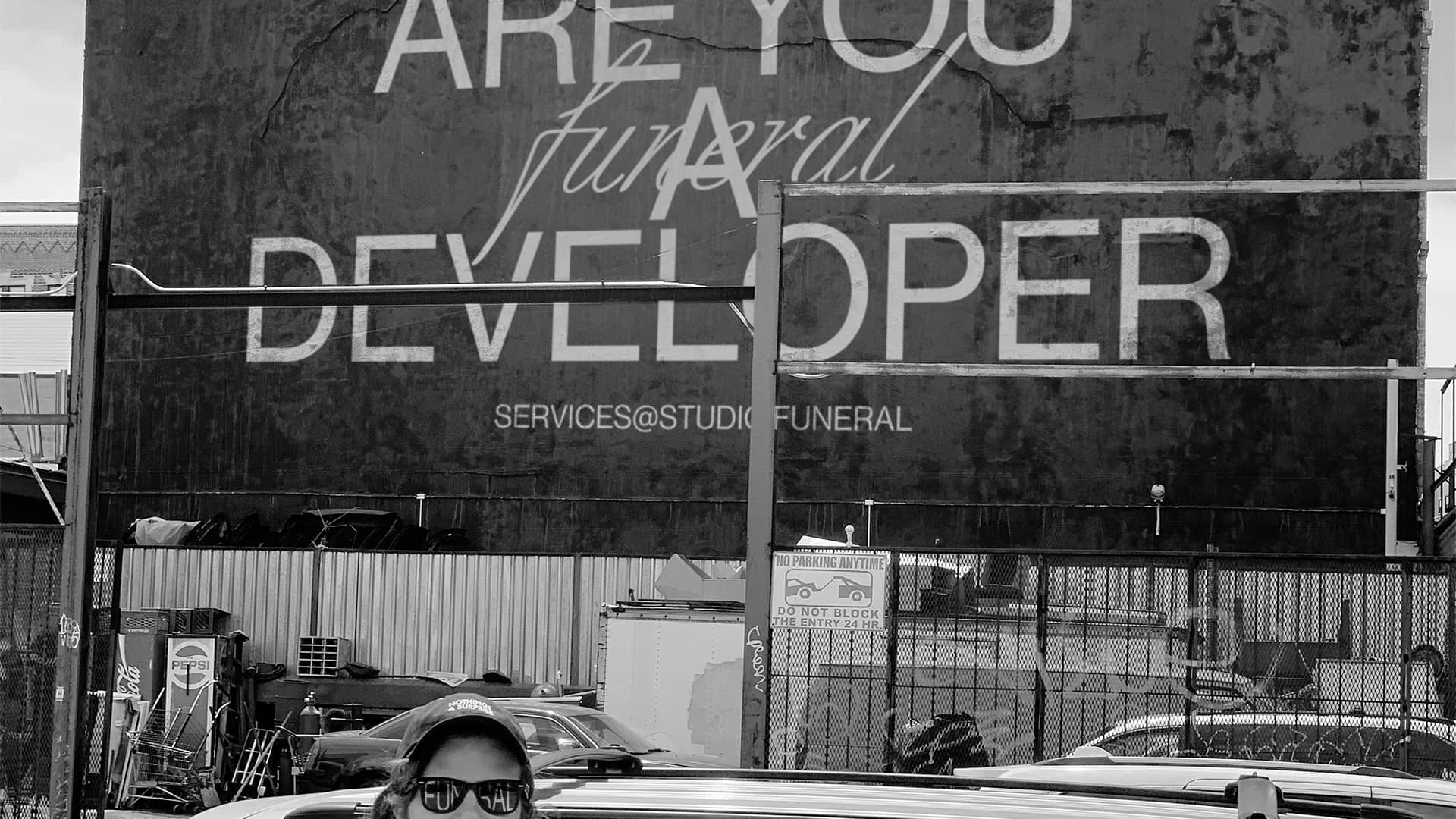 CONTRACT WEB DEVELOPER

Funeral is seeking a contract web developer to help us build interactive experiences for cultural and commercial clients. We are looking for someone who can contribute at the conceptual level and devise development solutions that support and enhance the overall goals of the brand. Interfacing with clients and managing timelines are integral parts of the position.
Applicants should have extensive experience building and maintaining websites utilizing modern technology stacks. Our design approach is centered around the concept of modularity, so an interest in building in a similar fashion is preferred. We hope to find someone who is design-minded. An interest and appreciation for how your work looks is hugely important to us. The ability to extrapolate and apply lateral thinking to evolve concepts for a digital context is equally important.
Working terms are negotiable, compensation dependent on experience.
For consideration, please send a resume and relevant work samples to
services@funeral.studio
Subject line:
Web Developer